Broadcast India Show 2016 - My Visit
In one day I got a hands-on update of one year about all film and television related tech at Broadcast India Show, 2016 edition. My focus of interest was Cameras and DCC software, and my interest was fulfilled indeed.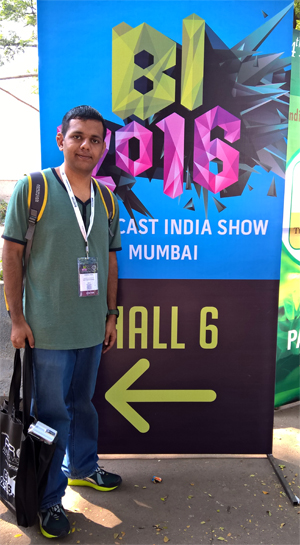 It was a another energized year at Broadcast India Show 2016 with new cameras, software and hardware. Major film and television tech companies from all over the globe were present at this year's show with their flagship products and services.
I was reading about GoPro VR rig for quite a while and finally I saw it, it was something my eyes and hands were waiting for long to see and touch. And it was so magnificent to see 6 GoPro cameras in a shell like rig. Currently its only for rental but GoPro might open it up for shipping soon.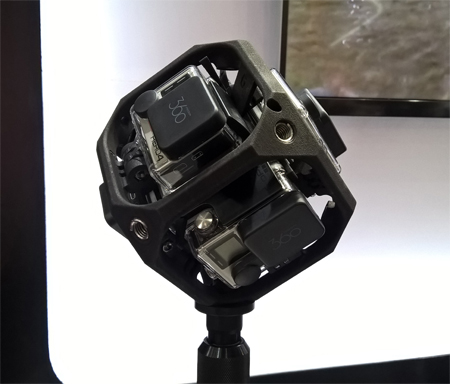 I was not expecting a  motion control camera (I mean whole rig) here but I was wrong, in front of me was 'BOLT' a high-speed cinebot as there tag line says. BOLT can even take information for camera moves from Autodesk Maya (this is something interesting). Basically a motion control camera can perform repeated camera moves accurately. And I got to see a demo with a slow motion camera.
And DJI Phantom 3 and 4 flying cameras, aka drone cameras. 4K camera with great stability and drone itself is very easy to navigate with the help of it's remote and mobile app.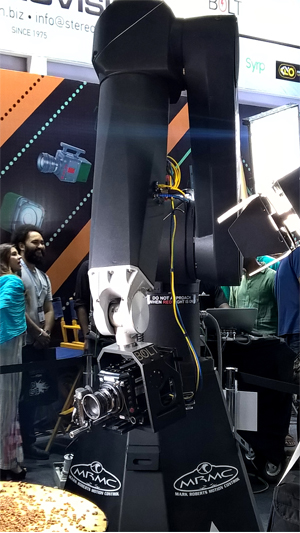 I also got a demo of feature-rich Maya 207 which is now great for motion graphics, liquid simulation, foliage, and how could I forget to mention state of the art renderer 'Arnold' which now comes with Maya by default with new light editor and improved hypershade. UI is also very intuitive than previous versions. Maya 2017 in all terms is a killer.
Another software which caught my eye was FireFly's FirePost color grading software. What unique about this software is its simplicity around its tools and workflow. It can be run on low spec computers as well. It is available for 1 month of free trial.
At Blackmagicdesign booth Blackmagic Micro Cinema Camera was mounted on a small remote control vehicle (which looked like a rover on Moon or Mars). It's a very compact remote controlled digital cinema camera with pro features. Mount it on any vehicle, drone, or wherever you want to take that impossible shot.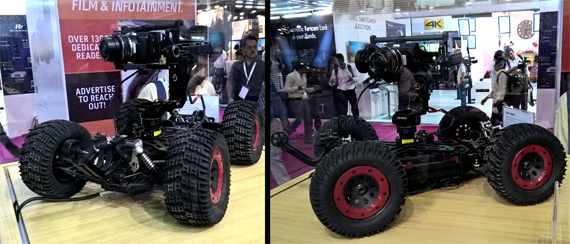 So that was some of the cool things I saw and experienced at Broadcast India Show 2016, and now I am waiting for very interesting upcoming events related to DCC software and GPU technology in the coming days.