Inspiring Python Workshop at TCSC ToonSkool
Inspiring Python was a workshop conducted on 22nd March 2017 at Thakur College of Science and Commerce - ToonSkool, Mumbai. Necessity of this workshop was realized by VFX faculty of the institution Chetal Gazdar and the necessity was to make students of the institution familiar with Python and in general to let them understand the importance of technical knowledge alongside creative knowledge. And the task for me was to motivate students to learn Python along their academic curriculum.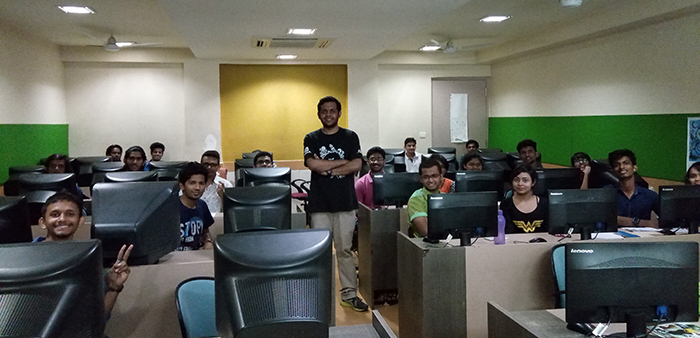 As the name of this workshop says 'Inspiring Python', it was not about teaching Python but it was inspiring participants to learn Python and how it can benefit them in there Animation/VFX career. Workshop started with knowing what is Python, how it works, who created it, who maintains it, who are using Python and most importantly why learn Python. To know development history of Python I took participants through timeline of Python development from beginning to present day.
After knowing what Python can do in general, now it was time to understand scope of Python in Animation and VFX. I began with mentioning DCC's who have integrated Python such as Maya, Nuke, Houdini, Katana, Mari, etc. Integration of Python in these DCC's mean these DCC's provide Python API for customization, automation and custom tools development just to name few. In order to use these API's in studio production environment for pipeline and tool development participants need to know what positions are available, so I went to through discussing positions like Discipline/Pipeline TD's and Pipeline/Software Developers.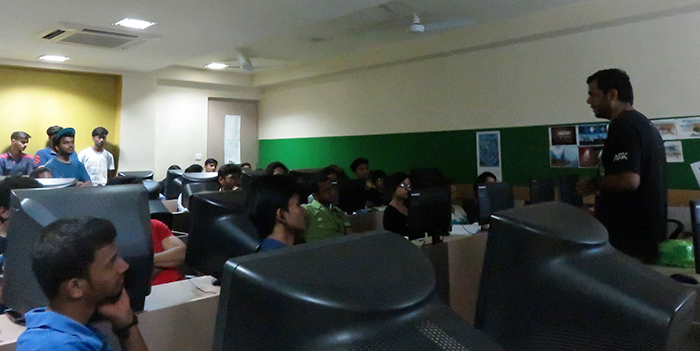 Next section of workshop was demonstration of Python in Maya and Nuke using there respective API's. In Maya I demonstrated basic Maya Commands and pre-post render callbacks for enabling and disabling geometry while wrapping Python in MEL. In Nuke basic functions were introduced for nodes creation and manipulation apart from creating custom menus and understanding Nuke's startup environment.
At the end of workshop participants were introduced to free online resources available for learning Python. And also how to start learning Maya and Nuke API's were discussed.
Overall this workshop brought attention to participants power of Python and it's importance in Animation and VFX. I am thankful of the TCSC ToonSkool and Chetal Gazdar for inviting me and most importantly understanding the importance of a Python workshop for students. And I'm sure 'Inspiring Python' workshop must have inspired and ignited few minds.